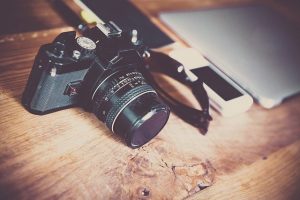 As a photographer your camera gear is vital to your profession. Having it stolen can devastate not only your business but your livelihood as well. That's why its important to take good care of your camera. Camera and other equipment such as lenses have become prime targets for thieves. This maybe due to their marketable nature. Such devices are actually easy to sell on the second hand market. There are plenty of ways you can use to prevent your gear from being stolen.
Insurance
This is important to get especially if you have rented gear. You get so much coverage for theft, damages or lost camera gear. The cost costs are low compared to what you will likely endure buying that new camera gear. As they always say 'It's better to be safe than sorry!'
Ownership registration
If you buy some expensive cameras from a manufacturer, there are huge chances they will give you a chance to register as the rightful owner. This can be helpful especially if you  own expensive gear from companies such as Zeiss. They have incredible policies that allow you to find your gear by sending out serial numbers to every repair and dealer shop.
Preventing theft
There is absolutely no full-proof way of preventing theft, however they are steps you can take to reduce the likelihood your camera will be stolen. There is always the problem of photographers in weddings, where they have to setup their gear all over the place so that they can capture every important moment in the wedding.
If you are a wedding photographer or cinematographer you can use movement alarms. These alarms can give you a little piece of mind whilst doing your job. You can even go further by having a proximity smart alarm. That way you are aware of your gears were about.